Snow Goose Soaps
Snow Goose soaps are carefully formulated using 100% natural ingredients. These artisan soap bars are handcrafted in our Lake District kitchen, using high quality, moisturising plant oils and butters, and fragranced only with beautiful pure essential oils.
They are created with great environmental awareness- all are palm free, 100% vegan, cruelty free and contain no hidden nasty chemicals- so, no parabens, no phthalates, no sulphates and no PEG.
Shop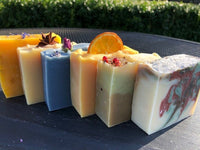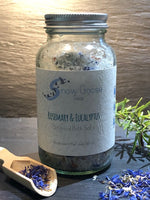 NEW Botanical Bath Salts
All-natural range of handmade bath salts are made in small batches in the Lake District, using a blend of Himalayan Pink salt, Dead Sea salt and Epsom salt, combined with carefully blended essential oils and botanicals. Each mineral-rich salt brings a particular benefit to your skin.
SHOP NOW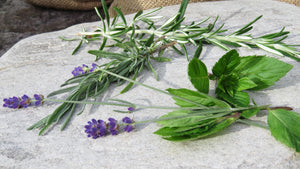 NATURAL INGREDIENTS
Our unique and natural products are 100% plant-based with a highly moisturising formula, scented with pure essential oils and coloured using natural clays and pigments.
Natural Ingredients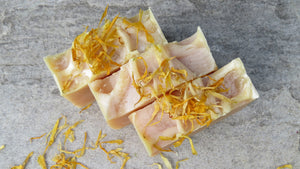 SOAP COLLECTION
The soaps are made using skin- loving natural oils, including coconut, olive and sweet almond oils, and cocoa butter. Our soaps are 100% vegan, with the exception of two which contain honey and are vegetarian.
Soap Collection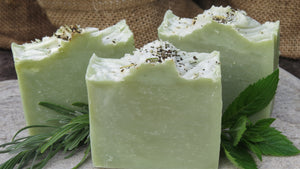 WHY NATURAL SOAP?
Commercial soap may include in their list of ingredients: parabens, petrochemicals, synthetic perfume and artificial colouring.  All our soaps are paraben, preservative, palm oil, PEG , SLS and SLES free.
WHY NATURAL SOAP?
"Loving the soaps from Snow Goose, they feel so luxurious and lovely and creamy. The scents are just gorgeous. I've used most of the range but stilI can't decide which is my favourite.  Looking forward to receiving my next batch!" 

Gillie Hardman, Manchester
I love that Snow Goose soap bars are natural, handmade and free from parabens, as well as being beautifully scented and incredibly eye-catching! They lather perfectly and leave my skin feeling soft and smelling gorgeous - never dry. Perfect as a gift for a friend

Charlotte, Kendal
These natural soap products are just the best. My skin hasn't looked this healthy for years and years. Another added bonus is they smell so good, I cannot recommend them highly enough.

Jane , Kirkby Lonsdale
An attractive gift with a pleasant, subtle scent. And also practical - it doesn't disintegrate - it stays in shape for a long time.

Rachel, London